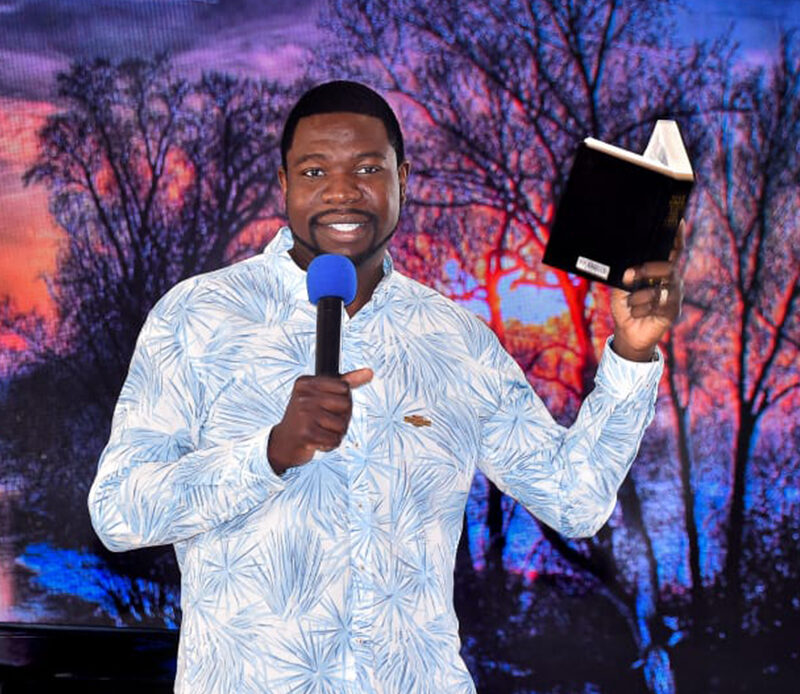 Verse: Exodus.3:4-6
4 So when the Lord saw that he turned aside to look, God called to him from the midst of the bush and said, "Moses, Moses!"
And he said, "Here I am."
5 Then He said, "Do not draw near this place. Take your sandals off your feet, for the place where you stand is holy ground." 6 Moreover He said, "I am the God of your father—the God of Abraham, the God of Isaac, and the God of Jacob." And Moses hid his face, for he was afraid to look upon God.
………………………………………….
Ref: 1 Kings.18:18-19
Now summon the people from all over Israel to meet me on Mount Carmel. And bring the four hundred and fifty prophets of Baal and the four hundred prophets of Asherah, who eat at Jezebel's table."
…………………………………………
Acts.17:22-26
22 Then Paul stood in the midst of the Areopagus and said, "Men of Athens, I perceive that in all things you are very religious; 23 for as I was passing through and considering the objects of your worship, I even found an altar with this inscription:
TO THE UNKNOWN GOD.
Therefore, the One whom you worship without knowing, Him I proclaim to you: 24 "God, who made the world and everything in it, since He is Lord of heaven and earth, does not dwell in temples made with hands. 25 Nor is He worshiped with men's hands, as though He needed anything, since He gives to all life, breath, and all things. 26 And He has made from one blood[c] every nation of men to dwell on all the face of the earth, and has determined their preappointed times and the boundaries of their dwellings,
………………………………………..
When asked how many Gods we have, many people reply and say one but that is not true because there are several gods but there is only one true God. When God created Lucifer he was not creating an enemy but an Angel that could worship him. Out of pride the devil desired to be worshiped. In other words the devil created himself. Also the devil created the evil inside him. All the evil spirits are the good spirits God created that are being abused and turned for the wrong cause and motive after being affected by pride. The devil created his own kingdom with different gods and these gods manage different departments. Everyone knows God exists without even being preached to. The devil knew that everyone would be aware of the fact that there is God so in order to cause confusion. The first god he created was a god of religion. His main purpose was to create something that looks like a church when in actual fact it is not. This is the reason why everyone has a question on which church is true and which one is not. The devil imitated the real church of God so as to cause confusion. There is a very thin line between the god of religion and the true God. When they worship they think they are worshiping to the true God when in actual fact they are not. Many today pray and assume they are communicating with the true God and get frustrated when they yield no results yet they are worshipping the wrong God.
If there was one God [Exodus.3] why would God introduce himself as "… the God of Abraham, the God of Isaac, and the God of Jacob."? He did so to give clarity because there are many gods. Religion is a system which is created under the sun so that people divert from God by creating a system people can respect more that they respect God. Many Christians are trapped in religion not knowing that they are serving the wrong god. There are gods who control continents. The god and demons that control each continent differ from the next. In Africa, ancestral spirits are worshiped. In countries like India they bow down to cows proving that there are various gods . When you worship God you need to be sure of the God you are worshipping. You need to have a sense of belonging to the true God when you worship him. If you make a mistake in making reference to the wrong God you will fall into the wrong channel. You have to be sure of the God you worship before you can say God of Prophet Magaya or any other Man of God or person. There is one popular demon in Africa which is polygamy. In America the most common demon is drugs that's the demonic control there. The god of continents has subordinates that run at country level to city level. They are in control of everything including some churches and they confuse people to worship and bow down to them thinking they are serving the true God.
In the scripture above there were 450 prophets of Baal, Baal being a god proving that there are many gods. You do not follow the title for instance prophet but you need to follow the truth. The devil gives you prophets but the wrong prophets because he knows that's what people want. The devil gives people what they want not what they need. He can tell you of a problem but is unable to solve it. When you see somewhere written Jesus or God query the type of God or the Jesus they are referring to because there are many. There is a god of mammon he controls money he channel's all the money to the devil and dark kingdom hence Satanists are rich.
There are gods who control mountains and caves that's why we have sacred mountains. These gods give powers and they produce spiritualists who can prophecy but the source of their power is not God. They can perform wonders and cause people to fall but using the wrong power. There are pastors and prophets who cannot help people unless they know their totems. They can give you true and accurate prophecies but they will not be from God. There is a very thin line between a true Man of God and a spiritualist. These gods can also promote healing, wealth, health, success and prosperity but what counts is the source – no wonder it is easy to mislead many people into believing that they are worshiping a true God, you need the spirit of discernment. True Men of God operate under the anointing whilst spiritualists use powers. The devil knows what people are after hence he gives them what they want. The love of money is the root of all evil. People go all out in search of powers that can enable them to be rich. Your salvation must come from the one True God. Salvation means your healing, deliverance and your spiritual life with God. There are demons who control fashion and dedicated to gain entry into people as they wear those clothes.
In the scripture above we learn about an unknown god. Many people worship a god they do not know and this is shown by their actions. If you really knew the true God as much as Abraham did you would look at him differently. At the age of 90 he was told by God that he would bear a child and he believed and it happened. Elijah believed so much in God he made people pour water on the altar when he wanted to showcase God's power so that people would see and as an act of faith. You might not say it but your actions of limited faith show that you do not know the God you worship.
You ought to have a relationship with God and know how you refer to him. You should not just say Jesus because there are many with the same title but ours is Jesus Christ of Nazareth. Ancestral spirits are there and exists and they have powers but that does not make them right. You should care about the source behind the power that is working. You should query the god that will be at work in any place before you bow down to him least you worship the wrong god.
In the book of Jonah the people of Nineveh worshiped a God of the waters hence they believed Jonah was a god because he came out of the fish, a marine creature.
You only need the true God for you success not any other God. He has your full package. There are many departments in the devils kingdom that control different things for instance music among other things you can be Christians and serving God but you need to sit down and search out on who the true God is. You need to check thoroughly on where you are going or where you are in terms of life changing as true indication of the true God you are worshiping. The teachings you believe reveal the kind of God you worship. Every god has his own conditions and teachings required to perform fully and that should prove to you the God you will be serving.
You can be a Christian and be serving God but you need to sit down and search out on who the true God. The God we worship loved you before you were even born. He had your healing and deliverance before you even existed. He knew the end right from the beginning he made a champion in you. He is a God of insurance he had everything in place for you before you even required it. In the bible there is another God, the god of Laban a god that could be stolen. The God we serve was there from the beginning. He is the beginning and the end, Alpha and Omega. Our God does not tolerate sickness and demons hence he provides healing and deliverance.
We give all glory to God!